Learn from the Teacher
July 22 (Sunday) at 14:00
The Big One - Vinyasa Masterclass
with 1h Q&A on the business of yoga

Big city living means our yoga classes are often just 60-75min affairs slotted preciously in to our high energy weeks. Savasana sometimes comes as we're just starting to unlock those tight parts of the body. We move from asana to asana without spending time to explore our understanding of what is happening in the body.
The Big One is a long, full vinyasa practice, tackling the whole body, especially those habitually tight bits that we often don't get the time to get deep in to. We'll have luxury off having time to chat about alignment and anatomy of common postures, potentially feeling them in entirely new places, and then also take the opportunity to discover progression routes for the things we might not have the chance to explore in a normal class; float backs, handstands, arm balances. You'll be free to ask questions throughout and hopefully will take things away to bring to your regular practice.
After savasana we'll have around an hour to chat about asana and about the business of yoga. This is especially interesting for yoga teachers or anyone interested in teaching yoga in the future / thinking about doing a Yoga Teacher Training.
Date & Time: SUN 22. July, 14.00 - 17.00 Uhr
Price: 75 CHF (pre-pay to secure your spot)
Location: Yoga Tribe, Nordstrasse 195, 8037 Zürich

About Adam Husler (UK)
With experience in the boxing ring, on ultra marathon routes, studying law and with 9 years of having a yoga mat in hand, Adam (500RYT) brings a unique perspective to his yoga teaching.

Adam's love of anatomy has lead him to specialise in Alignment Based Vinyasa Yoga, studying at an advanced level under Jason Crandell. Adam has also had the pleasure of studying intensively under Budokon Yoga Founder Cameron Shayne and renowned meditation teacher Michael Stone, both of whom have hugely inspired his current teaching method.

Adam's creatively sequenced classes feature long holds, controlled yet dynamic movements, intelligent alignment and deep exploration of depth in postures. They're also dogma free! Adam seeks to remind all that an asana practice is a very subjective experience, and whether you are a yoga teacher or a yoga newbie, prepare to work hard as they'll be plenty of options to challenge all.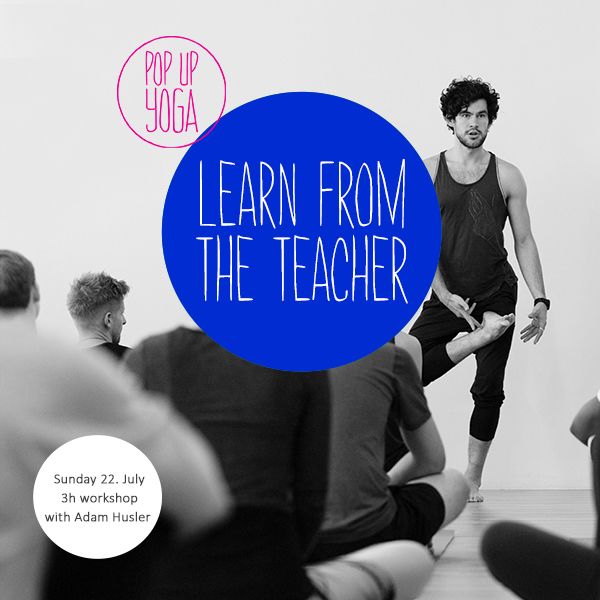 Sorry - that class has already taken place!