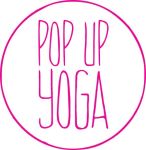 Conveniently purchase your class passes online. You will receive an email confirmation after your purchase, and your pass will be waiting for you in your next POP UP YOGA class!
---
Super Yogi for a month Pass
Price: CHF 210

Number of classes: all regular classes for a month
Validity: one month from the date of purchase
Are you a frequent Yogi at POP UP YOGA classes and would you like to practice in as many POP UP YOGA classes as possible for a month? Then this Abo is the right choice for you. 
It costs only 210 CHF and let's you practice almost every day in a different POP UP YOGA class. With this pass you can attend all our regular classes for a whole month (exkl. special Workshops & Events) 
SUPER YOGI FOR A MONTH - UNLIMITED CLASS PASS: 210 CHF for all regular classes offered during a month. Valid for 1 month from the date of purchase.
---
Online class pass purchases tracked in Punchpass
All purchases securely processed by Stripe