7h Pranayama & Ashtanga Workshop
April 7, 2018 April 8, 2018
Series Of Classes
Lehrer: Summer Dien
Sprache: Englisch
Preis: 160 chf
Location: PowerQi, Gartenstr. 14, 8002 Zürich
What you will learn in the "7h Pranayama & Ashtanga Weekend Workshop":

This weekend workshop is carved into 2 parts per day. Each day we start with a seated practice that prepares us for the asana practice. Day 1 is more detailed with full explanations on the practices and Day 2 is lifting the teachings into more of a flow.

Part one: Seated Practice leading into Pranayama
To welcome you into this intensive practice we start with a guided contemplation on gratitude, forgiveness, and guidance. We then continue with some Kriyas, aka yogic cleansing practices, to prepare the body for the pranayama practice. We will practice three part breathing and working with a double exhale and then move onto specific pranayam.
 —> On Day 2 there will be less explaining in the pranayama practice and more doing. We will just recap the main points.

Part Two: Asana Practice
After a short break, we will move into a dynamic Ashtanga based asana class focusing on core strengthening, backbending and hip-opening.
On top Summer will give you some details about Ashtanga, Tristana, and go into the meaning of Vinyasa. She will also cover the key poses in Ashtanga and shed some light on them. This will help you to deepen your understanding and experiment the poses in your own body.
—> On Day 2 we'll probably look at half lotus, add binding, and if we have enough time the deep floor asanas.

Date & Time: 7. & 8. April, 8.30 Uhr - 12 Uhr
Price: 160 chf
Location: PowerQi, Gartenstr. 14, 8002 Zürich
To register for this Weekend Workshop we ask you for a deposit (Anzahlung) of 85chf*
This deposit is a partial payment for the complete workshop. Please just bring the rest of the course fee (full fee is 160chf, rest of course fee is 75chf) in cash on the first day of the workshop.

*non-refundable
If you have any questions please contact us
here
.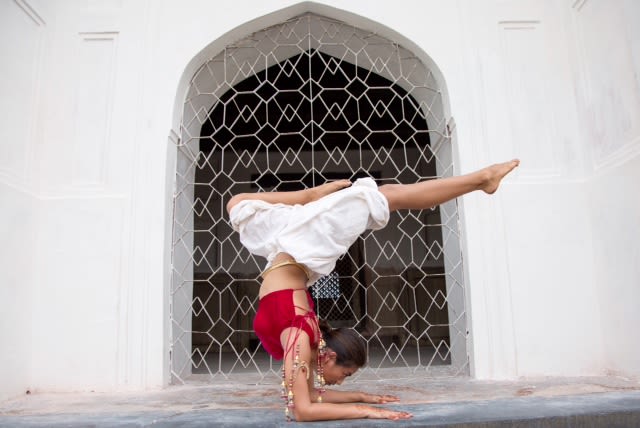 About Summer Dien:
Summer Dien is an internationally known yoga teacher of pranayama and ashtanga. Summer completed her training in 2013 with Paul Dallaghan. She worked at Samahita Retreat in Koh Samui, Thailand, for two years, where she taught pranayama, mysore/ashtanga, restorative, and guided meditation. Summer continues to study extensively with her teachers Sri OP Tiwariji and Paul Dallaghan in the areas of pranayama and asana. She is trained in the classical pranayama practices of the Khaivalyadham lineage and in the traditional Ashtanga Vinyasa system. Summer has a liberal, non-dogmatic approach and believes in using the body in the most efficient and intelligent way possible. While non-traditional in some ways, she adheres to the general principles of the Ashtanga Vinyasa method. She advocates modifying the poses to suit the student's current needs and abilities.
Summer is committed to the path of yoga and dedicates her life fully to supporting and uplifting others by passing on the ancient yogic practices of asana and pranayama.
Within the past couple years, she has taught classes, given workshops and retreats in Bali, Singapore, Maldives, Thailand, Taiwan, Bangladesh, Switzerland, Germany, UK, Italy, Denmark, Sweden, Norway, Morocco, Costa Rica, and Belgium. 
Summer is very excited to serve the yoga community in Zurich and share her knowledge and experience.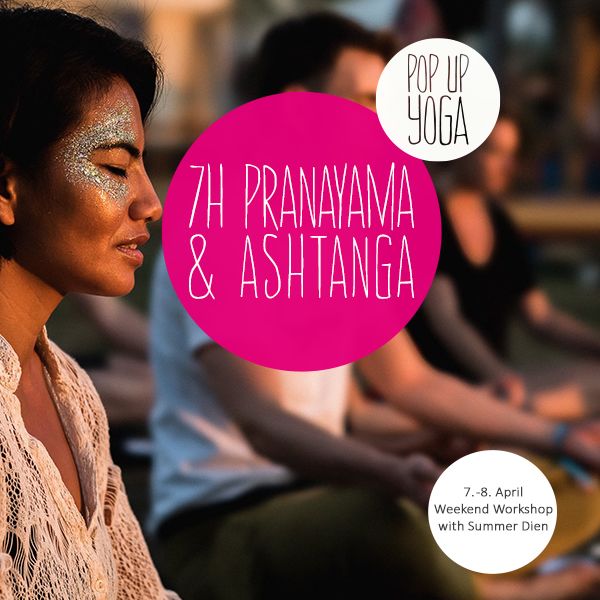 The class takes place on...
April 7 at 8:30 (Saturday)
April 8 at 8:30 (Sunday)

This class series has already started. Please contact us directly to register.